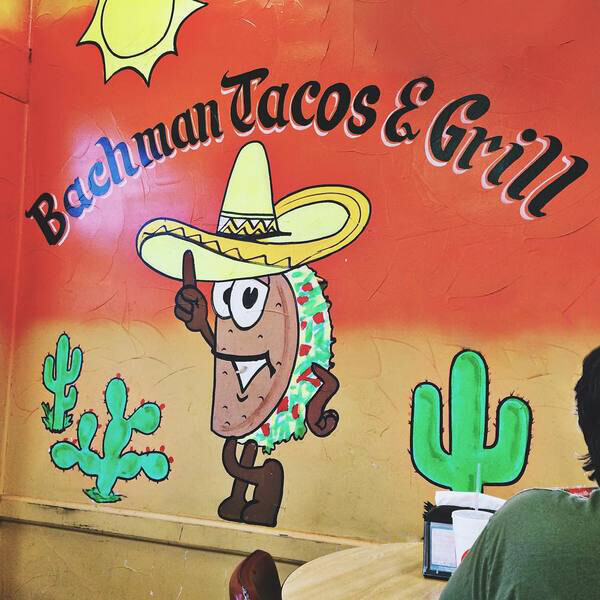 We've been crafting tacos from scratch since 2008.
Bachman Tacos & Grill is a 24/7 family owned taco shop that started in 2008. We offer authentic Mexican street tacos and tortas that are made-from-scratch starting with our original Mexican marinade which sets for 24 hours. The meat is slow‑roasted and hand carved at the time of order.  Our iconic bright yellow hole‑in‑the‑wall is easy to spot off Northwest Highway just across from Bachman lake.
Over the years our taco shop has gotten noticed and grown in popularity.  In 2013, acclaimed chef, Kent Rathbun, called Bachman Tacos & Grill his favorite taco shop. Later that year, the restaurant was featured on The Cooking Channel's Food(ography), and most recently the Dallas Observer stated Bachman Tacos & Grill as, "One of the most thoughtful, delicious and inexpensive bites in a city dotted with taco spots."
The demand for our tacos has continued to grow and we now have locations around the Metroplex. Each shop offers the same great food, but operates under its own local name.  Stop in and dine with us inside or on our new patio, or order online to go any time!